travel wedding cakes
0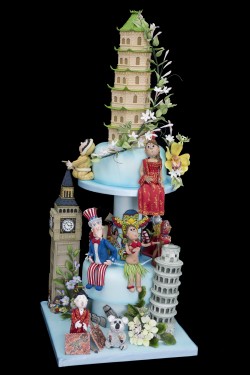 Sometimes you find a wedding cake that just knocks your socks off, and today I'm sharing one of those cakes with you.
This is the "Around the World" wedding cake from our friends Hockleys Cakes in the United Kingdom.
Take a few moments to really look at this creation and the amazing attention to detail. It really is one of the most incredible cakes I've seen. Can you imagine having it as the centerpiece at your reception? Read More
0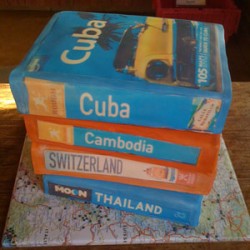 It's been a while since we gave the grooms any sort of cake love, so today I though it would be nice to feature a grooms cake.
And, since I'm in desperate need of a trip anywhere, I just had to show you this really cool groom's cake. It was featured in an article titled "Weird Grooms Cakes" but there's nothing weird about it in my opinion.
In fact, if you and your groom-to-be are avid travelers, this would be a completely awesome cake for him. Read More
0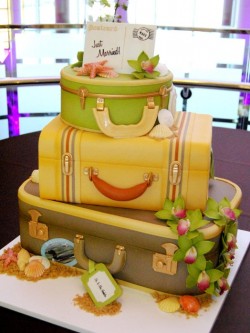 Hola, Everyone! And Happy New Year!
I know we've been a little…well…MIA of late.  There was sickness involved.  And perhaps an impromptu in law visit (don't worry; it was a pleasure.)  And there might be a thing or two besides writing about pretty cakes that I do to bring in the dollars here.
There.  I said it.
But anyway! I'm back!  And Read More