wedding cakes with sprinkles
0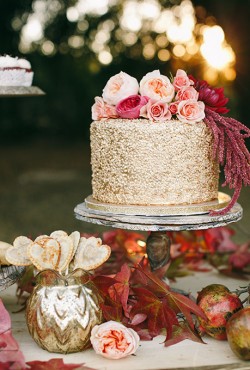 It's been established that I'm totally in love with the sprinkle wedding cake theme right now.
Which is really kind of weird because in reality I don't like sprinkles on cake or cookies (or ice cream). But I love how they look on a wedding cake.
I think it has to do with the "whimsical factor" that sprinkles add to a wedding cake. Because we all know how boring some wedding cake can be. Read More
0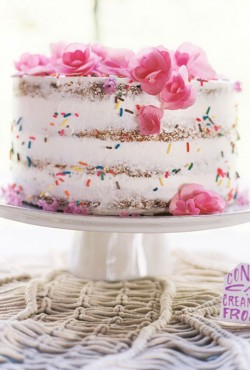 I prefer my wedding cakes to have a lot of icing. After all, is a cake really a cake without icing?
But sometimes I find a "naked" wedding cake (sans icing) that really intrigues me.
Take for example today's nearly naked caked that is adorned with some colorful and whimsical sprinkles. Read More
0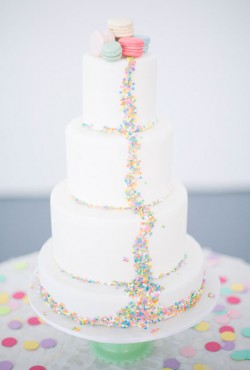 Happy spring!
The birds are chirping, the flowers are blooming, and this gorgeous cake is perfect for a spring wedding.
I'm a big fan of whimsical wedding cakes – you know, the cakes that don't take life too seriously. After all, your wedding should be full of fun and whimsy.
And nothing says fun like a cake covered in sprinkles! Read More