white roses
0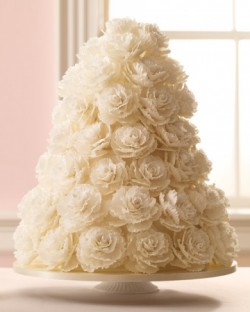 Earlier this week I featured a non-traditional chocolate cake that was stunning but certainly less-than-formal.
Today we're going in a different direction with this very beautiful and very formal white rose wedding cake.
The rose is the ultimate romance flower and the white rose signifies purity and and love. Which makes it the perfect flower to use on your wedding cake. Read More
0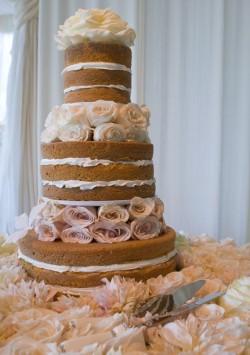 I'll be the first person to admit that frosting is the only reason I eat cake. In my opinion, there should always be a high frosting-to-cake ratio. But I'll let that rule slide this one time, because I love the look of this celebrity wedding cake.
May I present to you – the naked wedding cake.
This nearly frosting-less stunner was the cake at Hilary Duff's wedding to hockey player Mike Comrie back in 2010.
The three-tiered cake only had frosting in between the layers. The rest of the cake was "naked" – completely devoid of frosting. But I'm sure it still tasted great. Read More
0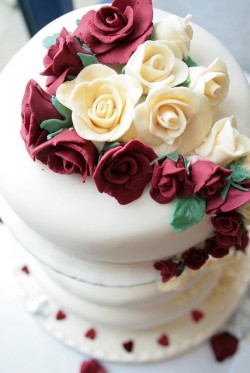 This stunning photo is almost as gorgeous as the cake itself. We love the red and white fondant roses that spill down the side of this cake. A clean, crisp fondant overlay makes the rest of the cake a simple backdrop for that waterfall of roses.
Add in some Read More