baby blue wedding cakes
0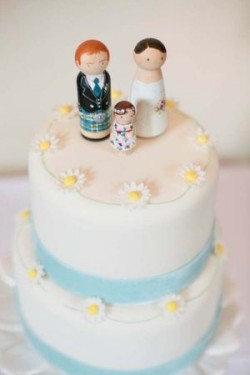 Happy Unofficial Start to the Summer Season, Y'all!
Do you wish people a Happy Memorial Day?  I mean, it kinda seems like a contradiction in terms.  When I was growing, up, Memorial Day was less about partying, and more about remembering.  I guess I'm happy with a hybrid of both:  do a spot of remembering, and then go honor those we love and miss, and others that gave all for our freedom, by enjoying some of that freedom and leisure.  What I don't get?  Those pesky home improvement commercials that seem to think Read More
0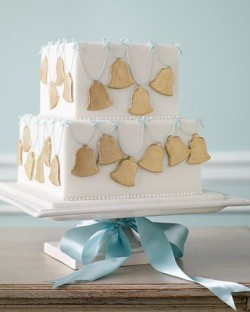 We still say that wedding bells are ringing…but when did you actually last hear some?
Well, even if churches don't still come with nifty bell towers (and lots of people don't even get married in churches these days), it's still a quaint thought.  And this cake celebrates that notion bee-autifully.
Two square tiers, flawlessly covered in white fondant and trimmed with an edge of tiny white dots are then embellished with bells, cut out from more fondant, painted with edible gold dust, and Read More