erica obrien wedding cakes
0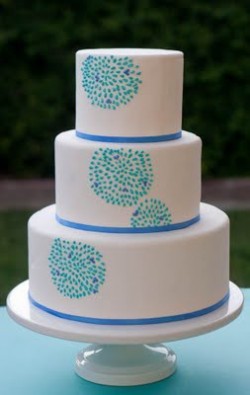 Since I joined A Wedding Cake Blog a few weeks ago I have been searching non-stop for fabulous cakes to feature. And time and time again I will find an incredible cake, fall in love, and come to find out that it is the brainchild of Erica OBrien. This one is another find off of Pinterest and I absolutely adore it!
I love the simplicity and clean lines of the cake. It looks modern and traditional at the same time. And I love love love the different shades of blue she used to bring in a pop of color. I think the little hearts (although Read More
0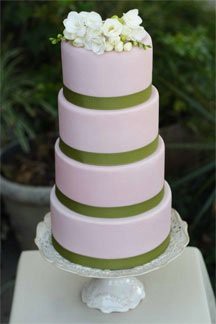 My girl crush on Erica O'Brien was documented here (and here and here) long ago.  So you will not be surprised to find out that, as I was getting my feet wet on Pinterest today (I know…where have I been??), one of the first cakes I pinned, without even knowing it, was one of Erica's pretty cakes.
Oh, there is just something about the way she works!  Everything is so clean and uncluttered, so original and crisp.  When I went to research this cake, I of course found three more that I love LOVED.  Look for those over the next few months.
This gem is palest pink with an earthy, silvery sage green ribbon Read More