strawberry whipped cream
0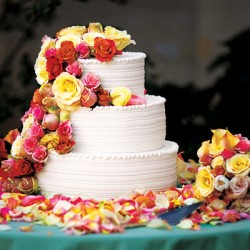 I was looking at celebrity wedding cakes this week and found so many over-the-top, 10-foot-tall creations that I just wanted something simply and pretty.
So when I saw this lovely and simple cake I knew I had to feature it.
This three-tiered cake was created for the wedding of actress Jaime King anddirector Kyle Newman in November 2007. The cake was a berry and coconut creation, with simple yet lovely white frosting. Read More
0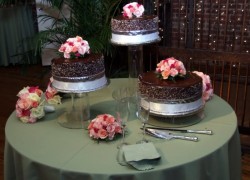 Happy New Year!
There is just something I love about a cake lathered in chocolate ganache! These three cakes are layered inside with chocolate cake and strawberry whipped cream. The whipped cream is so smooth and creamy that it tastes like ice cream! They are covered with chocolate ganache and adorned with Read More