0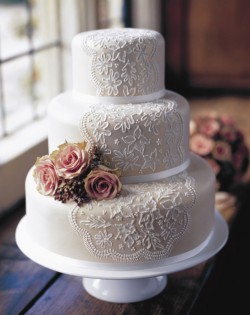 Having recently celebrated my own wedding anniversary, it's always fun to think back to my wedding cake.
It was eight (yes, EIGHT) tiers of heart-shaped cakes. It was massive. But it fit my wedding theme – which was hearts. Everything was hearts.
I like a cake that fits in to a wedding theme or incorporates something from the wedding.
Just like today's cake. Read More