0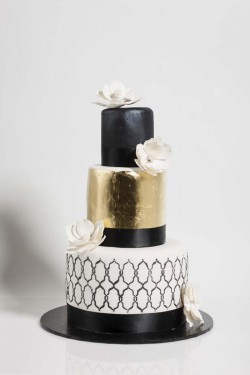 Sometimes it's fun to break from tradition and think outside the cake box, especially if you're looking for a fun and modern twist for your wedding cake.
Take today's cake for example.
It has several modern details that make it the perfect cake for your ultra chic and modern wedding reception.
The three-tier cake uses black ribbon to accentuate the tiers, while some fancy detail work makes the bottom tier stand out. Read More