berry wedding cakes
0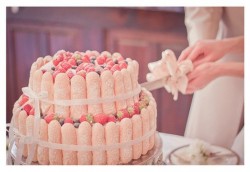 Today's cake is for the lover of rustic or DIY:  the Charlotte Wedding Cake.
Sometimes in the dead of summer (like, you know, now), simpler just seems better, yes?  Sure, ornate cakes with a ton of detail and many man hours will elicit the obiligatory "WOW!" from our guests, and that is all well and good.  But I for one find myself trying to Read More
1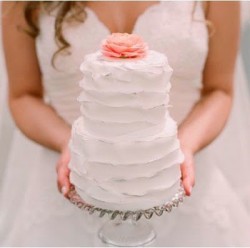 Here we go! Hold onto your fascinators! It's wedding season, y'all!
From now until Thanksgiving, my pastry and wedding planner friends will be cranking out beautiful creations and events, with so much originality and "omigosh that is so awesome and gorgeous!" that we'll hardly be able to stand it!  How many weddings will you be attending this spring, summer, and fall?  Our calendar is FULL!
While we are super looking forward to Read More
0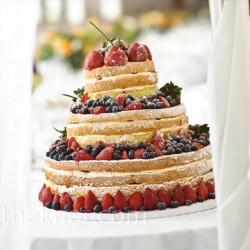 Somehow, saying the number in French makes the word "naked" ever so much more classy, yes?
I am feelin' summer today, y'all!  And if summer isn't about no fuss, no muss, and HOT, and get-out-of-the-kitchen (or pastry shop) and enjoy your guests, then I don't know what is.  And this simple cake of sponge, layered with buttercream and topped with berries and Read More