cakes with fruit
0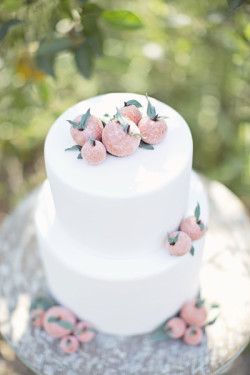 If there's one wedding cake trend I can really get behind it's the use of fresh fruit on your wedding cake.
I especially love this idea when we're in the middle of summer and all the fruit is so fresh and pretty and colorful.
A wedding cake adorned with deep red strawberries or raspberries or pretty blueberries is the ultimate summertime cake. Read More
0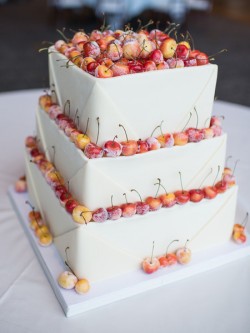 Summer is unofficially here! This means it's time for fresh fruit and gorgeous wedding cakes – sometimes mixed together.
Today's featured cake is the ideal summer wedding cake – a gorgeous white cake topped with sugar dipped cherries!
This cake is both elegant and whimsical. Take a look at the icing – it looks like envelopes on the side, folded over. Read More
0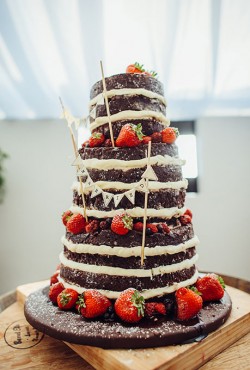 Right now it is full-on strawberry season here in the Midwest. It's actually a rather short season as "fruit seasons" go, but we take full advantage of it, enjoying all things strawberry for a few wonderful weeks.
And one of my favorite things has to be chocolate-covered strawberries. There's just something so decadent about that combination.
Which is probably why I'm loving today's cake. Read More