candy on cakes
0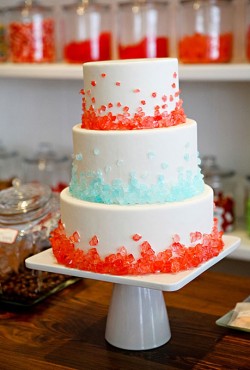 I'm always looking for something different and unique when it comes to wedding cakes.
Today's cake fits that bill … and then some!
We all remember eating rock candy as kids, right? Those sticks covered in crystallized sugar that almost broke our teeth? Now as grownups maybe we'll get a stick of rock candy with a fancy espresso – a stick of sugar to sweeten the coffee.
But what if you could have rock candy on your wedding cake? That would be amazing! And delicious. Read More
0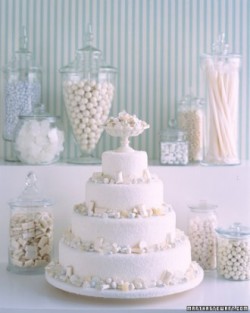 I have a serious sweet tooth and will admittedly eat just about any candy except for black licorice.
And so when I saw today's wedding cake all decked out in different types of white candy I just had to share it with you!
We've showcased cakes here before that were embellished with jelly beans and other candies, but this all-white wedding cake is perfection. Read More
0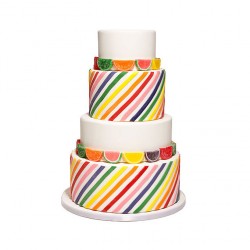 When thinking about a fun and festive wedding cake for your summer wedding, I say why limit yourself to just one or two colors?
Why not go for the entire rainbow?
Take this super fun cake for example – the four-tier cake would be real showstopper at your wedding. No one expects a wedding cake with rainbow stripes and fruit slice candy. Read More