chelsea clinton's wedding cake
0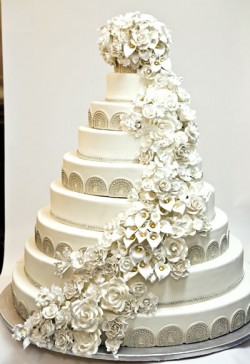 Since it's the start of summer – and the summer wedding season – I thought it would be fun to do some flashback posts featuring outrageous, over-the-top, or just incredibly amazing celebrity wedding cakes. You know, to get us all in the mood for all the wedding cakes we'll be eating this season.
The first cake on my list is Read More
0
And so it continues.  The hot hotness of summer, I mean.
Vacation is over and school's looming up before us here (we go back August 15 in these parts.  Ugh.)  It's extremely hard to school supply shop when you'd rather be at the beach, yes?  Maybe someone needs to make some cute little plaid bikinis with matching cardigan cover ups.  And we can have apple tartlets in lieu of, well, you know.  So who's gonna make the kiddoes go back to school if Mama doesn't want to?
But I digress.
I have an AWESOME visit with my best friend coming up, and more wedding pretty Read More