edible cake toppers
0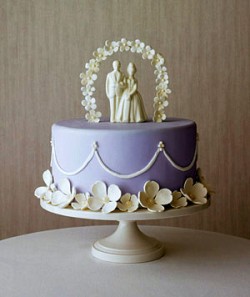 Love. This.
Maybe I'm speaking as a married woman of 11 years who doesn't need another single knick knack.  But girls, pay heed:  that cutesy cake topper will be gathering dust in a matter of years in the back of your china cabinet (or worse…in a box in the attic.)
My advice?  Go edible.
I think this is darling because it's both classic and practical.  Rather than have some chichi porcelain figures, why not Read More
0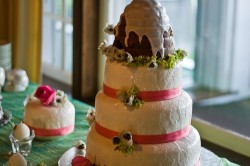 Did you know that beehives often symbolize industry, harmony, and order?  Well, if that be so, then we think using a beehive as a symbol for marriage is to get off on exactly the right foot.  After all, marriage takes work, and harmony makes it all the better, yes?
Paige and Justin, our bride and groom whose Read More
0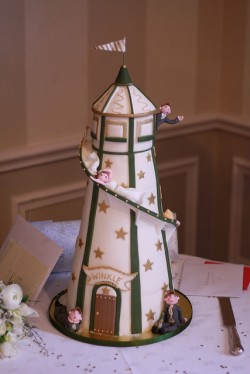 True story..you can make a cake look like ANYTHING. Including a lighthouse..with a slide coming out of the top and little tiny fondant members of the wedding party sliding down. I seriously scrolled through the Flickr album hoping that I could get some sort of clue HOW this wedding cake came Read More