emerald green wedding cakes
0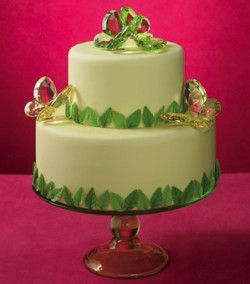 Despite the winter wonderland outside my window, I have decided it's time to embrace all things spring in the hope that there's a thaw on the way and we'll see green grass again sometime soon.
As part of this 'let's think spring' movement, I had to find a spring-y wedding cake to share today, and I think I found it!
This lovely light green cake is perfect for a spring wedding! Read More
0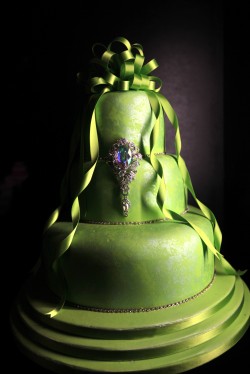 Before I saw today's wedding cake I will admit that I never once thought about green as a wedding cake color.
But this cake – courtesy of Hockleys Cakes – has me singing a different tune!
I absolutely love this emerald green cake. It is so stunning and so unique and will leave other cakes "green" with envy!
And it isn't just the green color of the cake that has me saying WOW – it's that brooch. Seriously that is just downright incredible. And stunning. And it adds to the rich look and feel of the cake. Read More
0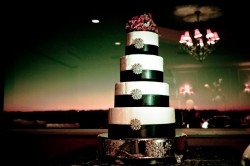 I. Love. This. Cake.
I think it's everything that a wedding cake for an evening wedding should be.  It's stylish.  It's elegant.  It's dressed up.  It's refined.  The colors are used sparingly, but with dramatic effect.  And they are hues Read More