individual wedding cakes
0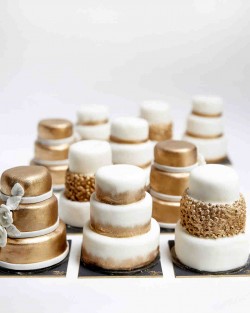 While I'm all for having a big (or small-ish) wedding cake on your big day there's something to be said for serving everyone their own mini wedding cake.
These gold and white miniature wedding cakes are more than just a glorified cupcake.
They're actually tiered cakes – three tiers in total and they're downright gorgeous! Read More
0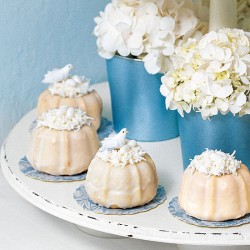 It's no secret that I love cake. Especially wedding cake.
There's just something extra special about wedding cake that makes it taste better than your average every day cake.
So how amazing would it be if you could serve your guests their own wedding cake?
I'm not talking about a slice of cake – I'm talking about miniature wedding cakes. One for every guest. Read More