magenta wedding cakes
0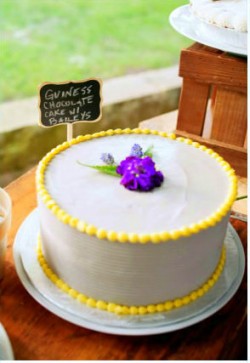 Happy Sunday!  I am soooo about to check out for a few days while my ab bestie is here visiting.  I can't wait!  It's been WAY too long.  But before I go get my beach on for the week (with a little Dark & Stormy action sprinkled in for giggles), I had to show you what I've been seeing this week.  Gosh, but it's been a pretty summer wedding-wise, with lots of homespun and lace.
But before we take our weekly peek at the interwebs, let's see what we've been up to right here at A Wedding Cake Blog.
On Monday, we featured the most DARLING Read More
0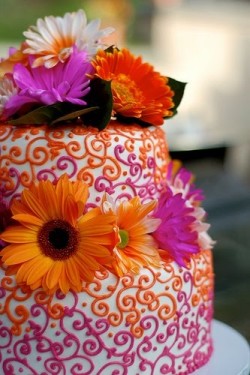 This wedding cake is like coffee!  Isn't it?
What do I mean?  It's an instant wake up!
I love it.  Really really REALLY.  Not only is it replete with the world's happiest flower, the DAISY, but the perfect scrollwork in two of the poppiest of colors, bright orange and magenta, make me want to dance.  Or twirl.  Or hula hoop.  Or maybe all of the above.  It's kinda like a really fun twist on the hot trend of ombre, don't you think?
I have no idea who made this cake, sadly, so if you do, please, speak up and let us know.  In the meantime, enjoy it.  Enjoy it like you enjoy a good summer party in your prettiest dress.