nutcracker wedding cakes
0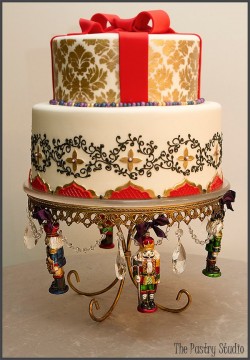 I don't know about you and yours, but around our house, we love The Nutcracker Suite. It's become quite the little tradition in our family, playing the music, watching the video (I favor the old Baryshnikov version), and using the lovely decorations to dress up our home. Even my one year old has become fascinated with moving the soldier's mouth back and forth.
So, of course, I had to share this beautiful cake with you.  Inspired by The Nutcracker, this gilded beauty is the handiwork of The Pastry Studio in Daytona Beach, Florida. From owner and executive pastry chef Sherri Meyers, I learned that the festive Read More
2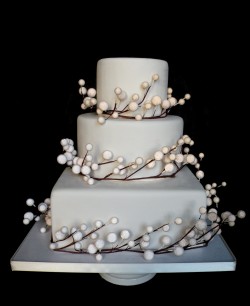 Happy December, Y'all!  We hope that you're having as much fun as we are with this holiday season!
Last night, we celebrated an early Canadian Christmas with good friends.  Keith, you see, grew up in Canada, and Robin keeps some of the fun traditions alive every year.  In the past couple of seasons, we've gotten in on the fun.  Tourtiere, a hearty French onion soup topped with a wonderful Gruyere, potatoes au gratin, and, for the first time, a buche de noel!  And we can't forget the fabulous French wines.  Yum!  It's a special Read More