pennsylvania wedding cakes
1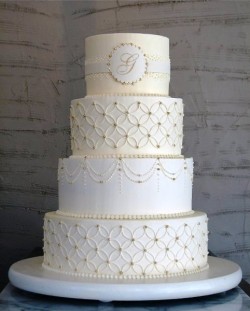 It's well documented:  I love white wedding cakes, and I love monograms.
I think it takes a special baker to make something truly original out of the sea of white wedding cakes that I view everyday.  So when I spy something out of the norm, I really like to share it with you.
This is so pretty, don't you think?  In an austere, regal, slightly stand offish and reserved kinda way.  This cake doesn't associate with the other cakes.  This lovely creation is reserved for Read More
0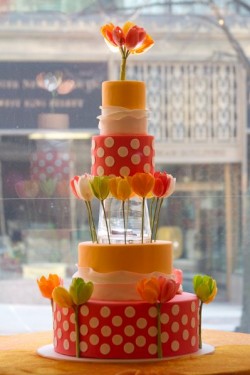 Who needs some spring…like, right this minute?  'Cause I totally have some for you today.
Ah, Pinterest strikes again.  But I love what usually happens to me.  I find something I just adore on Pinterest, which leads me to someone's website, where I find something I adore more.
That's what happened today.  And I just knew that you, my winter weary worn friends, could appreciate this pretty, vibrant cake.  Four whimsical, tall layers of cake in alternating bright yellow and pretty pink and polka dots.  The two top layers of Read More