pink gerbera daisies
0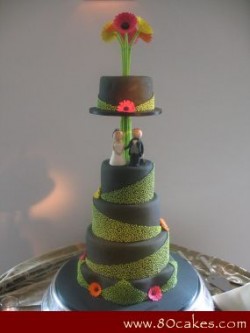 To me a black wedding cake is chic and classy.  I just adore them..and they are typically few and far between.  Especially the good ones.  We've featured a few here like this one.
Today I am so excited because now I get to show you a classic black wedding cake covered in what else..GERBERA DAISIES!  Hi, my name is Christen and I have a tiny obsession with all things gerbera.  Anyway, on with the cake business.  This cake was made by the talented Around the World in 80 Cakes.(Don't you just adore that name?  I wish I was a baker so I could Read More
0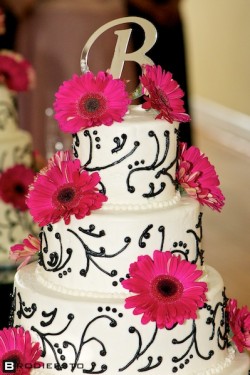 You're not dreaming. I believe it was just last week when I said that I had never seen a light cake with chocolate designs before. Well, if I had a hat I'd eat it.
It was also last week that I declared my love for hot pink gerbera daisies (again).
This week all my dreams have come true. Because here is a white