pumpkin wedding cake
0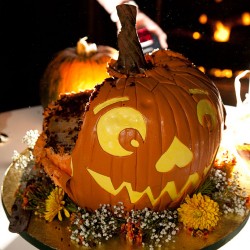 Today is my most favorite holiday of the year – Halloween!
And if you're lucky enough to choose October 31 as your wedding day (oh what fun!) the sky is pretty much the limit when it comes to adding some holiday fun to your reception.
I've seen brides host a costume-party themed reception or use Halloween decor as part of the reception. Read More
0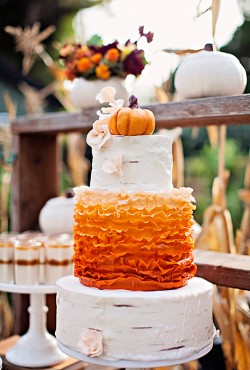 Of the best things about fall is the annual visit to the local pumpkin farm. We get to pick our own pumpkins out in the fields and then it's time to buy pumpkin doughnuts.
There's no denying that the pumpkins are the stars of the season.
And so, if you're planning a fall wedding it only makes sense to add some pumpkins to your decor or even to the dessert table. Read More
0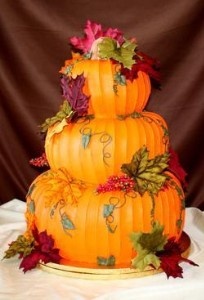 I'm a little late today, Guys and Girls. Front loading your week workwise and an 8+ hour roadtrip (with two little kids – :-O ) will tend to do that to you.
But I'm super happy to be settled into my temporary digs, and ready to share with you some Sweet and Pretty over the next few days, starting with this adorable cake.
Don't you just love fall and pumpkins?  And while we're all Read More