unconventional wedding cakes
0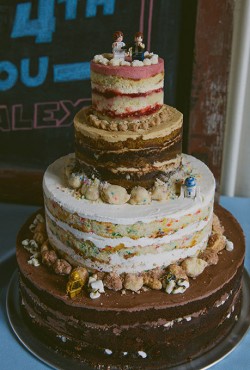 Today I'm showcasing another naked, unfrosted wedding cake simply because it's like nothing I've seen before.
Not only is it part of the whole "naked wedding cake" trend that just keeps hanging on (what do you have against frosting??) but look very closely at the cake.
Do you see what I see?
Yep! That's right! Star Wars Lego figurines.
That. Is. Awesome. Read More
1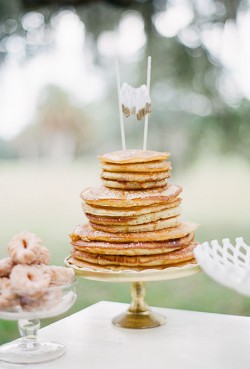 No, your eyes aren't playing tricks on you.
That headline really says "pancake wedding cake."
When I saw this "wedding cake" as I was searching for something fun and whimsical I knew it just had to be shared.
We've seen a lot of unconventional wedding cakes around here – OREO cookie cakes, chocolate chip cookie cakes, doughnut cakes, and even cakes made out of cheese. Read More