A Cake to Remember Richmond
0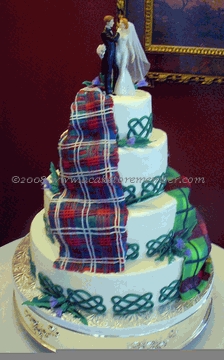 Kara Buntin of A Cake to Remember  of Richmond, Virginia, has created my Dream Wedding Cake.
What is it with me, wedding cake, and chick flicks featuring Julia Roberts?  But here we go again.
Remember that scene in "Steel Magnolias," where the ladies are discussing the wedding decorations in a Pepto-pink church?  And a demure – and very, very young – Julia Roberts remarks Read More
2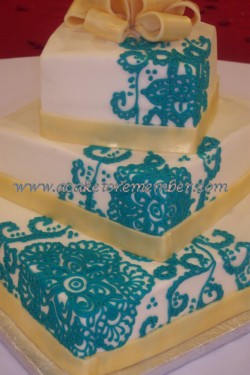 Welcome to A Wedding Cake Blog's first Sunday Round-Up ever!
Here, we plan to give you some interesting tidbits to snack on, as we review fun things that have happened in the world of wedding cakes this week.
If you know an awesome wedding blogger or bakery that you'd LOVE to see us feature on aWCB, please send us a comment!  We are ALL about making friends and learning what's new Read More