halloween
0
Happy (day before) Halloween!
As this is one of my favorite holidays, I thought it would be fun to feature something that isn't exactly a traditional wedding cake.
Something like this wedding cake Halloween costume.
Honestly how cute is this? Sure every girl wants to be the bride but how fun would it be to dress up as the cake instead?
This DIY costume looks rather simple to make, even if you're needle-and-thread challenged like me. Read More
4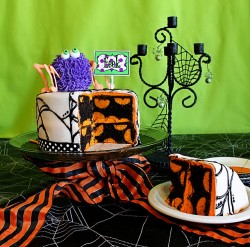 Halloween is my second favorite holiday of the year.  It's a close second to Christmas…but that's not really a fair comparison though.  I mean Christmas lasts from November 1st to January 1st…basically.  Halloween gets a good solid week of celebration but it's such a FUN celebration.  One day (or two or three if you happen to be extremely popular and get invited to multiple parties) a year you get to abandon yourself and pretend to be someone (or something) else for just a little while.  Did you know that Halloween weddings are actually more popular than Christmas weddings?  It's true.  I looked it up in this big book I have in my living room Read More
0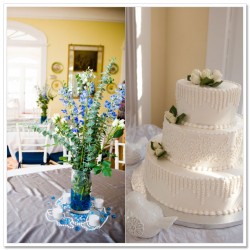 I'm sorry. Did you say there is snow on your jack o' lantern?  Sounds like I got back from my picturesque jaunt up north just in time.
I jest, though.  Truth is, I'd love to see some of the white stuff, and introduce my kiddoes to it as well.  True Florida babies, they've never seen snow outside of pictures.  But, well, it's just so darn early.  I hope, for the sake of my dear friends who are brushing and scraping their windshields, that the October snow isn't a harbinger of a particularly Read More