gold and white wedding cakes
0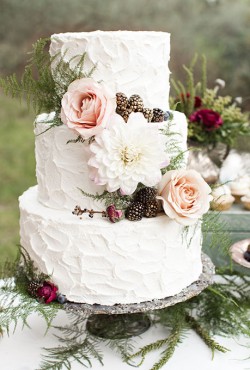 A quick, cursory glance at today's wedding cake and you might think "OK, it's a pretty white cake with some fresh flowers."
But look closer. This cake has a feature that is unique and one I wouldn't have thought of on my own.
This cake is adorned with gold-dusted berries and they look like mini pine cones.
In fact, that's what I thought they were when I first saw this lovely fall-inspired wedding cake. But oh no, they're gold-dusted berries. Read More
0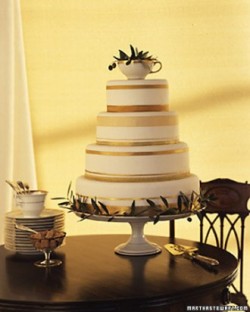 It used to be a tradition for a bride and groom to pick out a china pattern before they married.
Then, guests would purchase items from the china pattern and gift them to the new couple. I was one of those brides who registered for a china pattern. I've used it exactly once in the past 12 years.
But just because choosing a china pattern has fallen out of favor with some modern brides doesn't mean your cake can't be inspired by a china pattern. Read More
0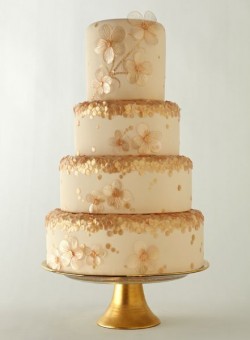 Does anything glitter quite like gold?
This cake is, in a nutshell, drop-dead gorgeous.  It's so luxurious, and just completely fantastic. For possibly the first time, I am saying this silly sentence: it's too pretty to cut.
It's not often that I'm Read More