marzipan wedding cakes
0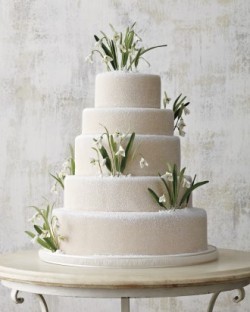 Since there are only a few weeks of winter left I decided we should feature one more winter themed dress before we go all spring-y.
And to that end, I present a white wedding cake with wintery snowdrop flowers that seem to be growing out of the tiers.
Whether you're a fan of winter or not, you have to admit this is a rather spectacular cake.
It's so pretty and elegant and it would be a stunning cake at any winter wedding. Read More
0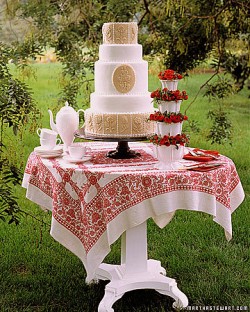 I. LOVE. THIS. CAKE.
I know, I know. I start WAY too many posts this way. I guess it's an ÜBER good thing that I write a wedding cake blog, eh? 😉 And speaking of über things, how about this gorgeous Springerle Wedding Cake, courtesy of über-fabulous Martha Stewart?
Do you know about springerle? Well (she says in her mom tone), you should. Springerle is normally a shortbread-type cookie, which is made by pressing the dough into a mold, and then baking it. It's a Read More
0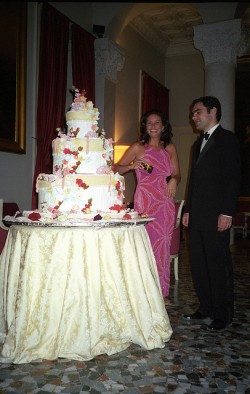 To begin…a couple of points about this cake.
So…I don't normally feature pictures that are obviously snapshots.  And I don't normally feature pictures that have people in them.  But I searched and searched for a not snapshot-y, non-peopled picture of this cake, and couldn't find one.  And this cake?  Must Be Featured.
Just look at it!  I have never, in all my days on this earth (and I won't tell you how many of those there are) seen a cake of this scale.  In it's own way, it's bigger than Duke and Duchess of Cambridge's cake, and that one was pretty large.  But the depth of the layer on this cake are truly astounding.  Really, I Read More