rosette wedding cakes
0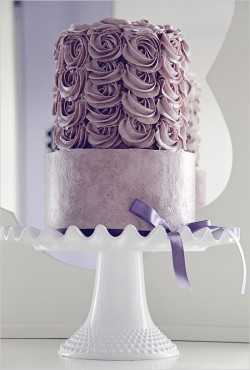 I just love this little cake!  It's a study in contrasts and uniformity all at once. The smooth bottom layer and the flamboyant top one – brought together by a monochromatic color scheme.  And while the bottom layer is a regular height, the top is exaggerated.  And don't you love the color of the icing?  Clearly, it's fruit-based, not food-coloring based…love LOVE!
I adore a tiny cake.  It Read More
0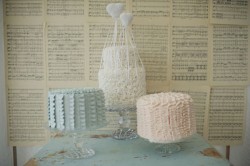 There are just so many things that are right about this picture that they had to be a part of Ruffle Week 2011.
Let's start with the three gorgeous ruffle cakes.  One in perhaps the lightest pink that I have ever seen.  The next in a gorgeous light blue.  The third (and best) cake is a Read More
0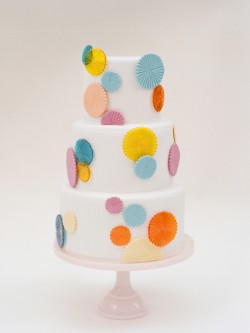 Scream it with me…summer…Summer…SUMMER!!!!!!
The ice cream truck has been circling my neighborhood, the kids are out of school, and the weather is just a touch below 100 degrees everyday here in South Carolina. After a long, snowy winter during which I stared at my neighbor's Christmas decorations from November to the end of FEBRUARY, I welcome the heat. For a little while at least. By July, Read More