silhouette cake toppers
0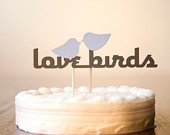 I have a slight obsession with birds. And so when I saw this cake topper on Pinterest I was in love!
I'm not so much in love with "traditional cake toppers" of the bride and groom, but more and more lately I have been discovering all of the Read More
0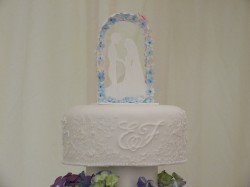 Isn't this darling?  I mean, the epitome of sweet, yes?
I'm not a big fan of Precious Moments figurines, y'all.  I wasn't when they were hot.  And that was a LOOOOOONG time ago.  However, I don't mind the cute, pastel vibe that they evoke.  And even though this cake topper has nothing Read More
0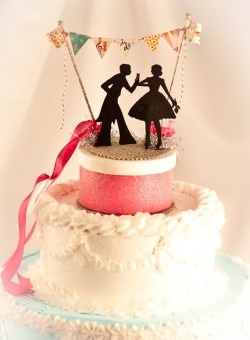 I fell in love with the concept of using a silhouette on cake when I first laid eyes on this cake by Melody Brandon of My Sweet and Saucy. I just adore the use of silhouettes on wedding cakes now and every time I see a new one I get all kinds of excited.
Oh but wait…let's double that excitement by turning it into a cake topper! I'm sorry…I have to say it. How freaking adorable is this topper? Obviously I am in love with the silhouette concept–but add the adorableness of the grooms popping the question and I'm hooked. Check out that big Read More