truffle wedding cakes
0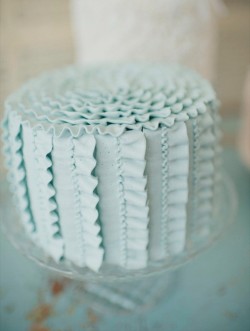 Oh, but we have hit Spring Fever with a vengeance in my household.
We want to go to the beach!  And the pool!  Because in Florida, Spring Fever looks a lot like, you know, summer. But there have been stock car races and Bike Weeks and crazy parties for Irish folk to get through…before the Spring Breakers descend.  And we are eager to join them.  Like, next week.
So, we are introducing a slightly different format for our Let Them Eat Cake blog round-up, starting this week.  We'll be sharing with you what we've been up to all week (in case you missed it…it's one stop Read More
0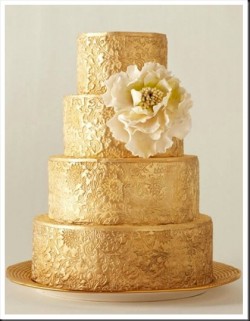 It's 2012 and it's time to start saying "that was sooo 2011″ about everything that we had to have eleven days ago but now is soo not cool.
What was hot in 2011 and (I think) is going to make a strong presence again in 2012 is gold. Gold, gold, gold. I love it. So I decided that for a little hump day treat I would feature some of my favorite gold cakes that have been clogging up my Pinterest file.
Until recently gold got a bad rap. I blame the 80's and gold lame' dresses (I had one..and matching black shoes with a gold lame' bow)  They were Sam & Libby.  Don't hate. Now Read More