vanilla
0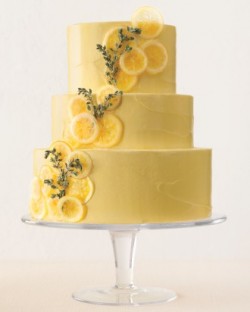 One of my all-time favorite summer flavors is lemon.
Whether it's lemonade or lemon meringue pie, you can't go wrong with lemon in summer.
Plus, their bright yellow color make everything more cheerful.
Perhaps this is why I'm loving this bright yellow lemon and thyme wedding cake.
The cake is a lemon-thyme base and in between the tiers are alternate layers of lemon curd and vanilla buttercream – two flavors that pair deliciously. Read More
0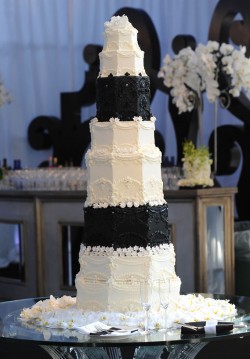 It seems like ages since Kim Kardashian married NBA player Kris Humphries in that over-the-top-made-for-TV spectacle way back in August 2011. And while it is sad that the marriage lasted a mere 72 days, we're here to talk about the cake.
The wedding colors were black and white and the cake was a beautiful reflection of that with black frosted layers inserted between the white frosted layers.
The cake itself was six-feet tall, which makes it shorter than an NBA player but taller than his reality TV bride. Read More
0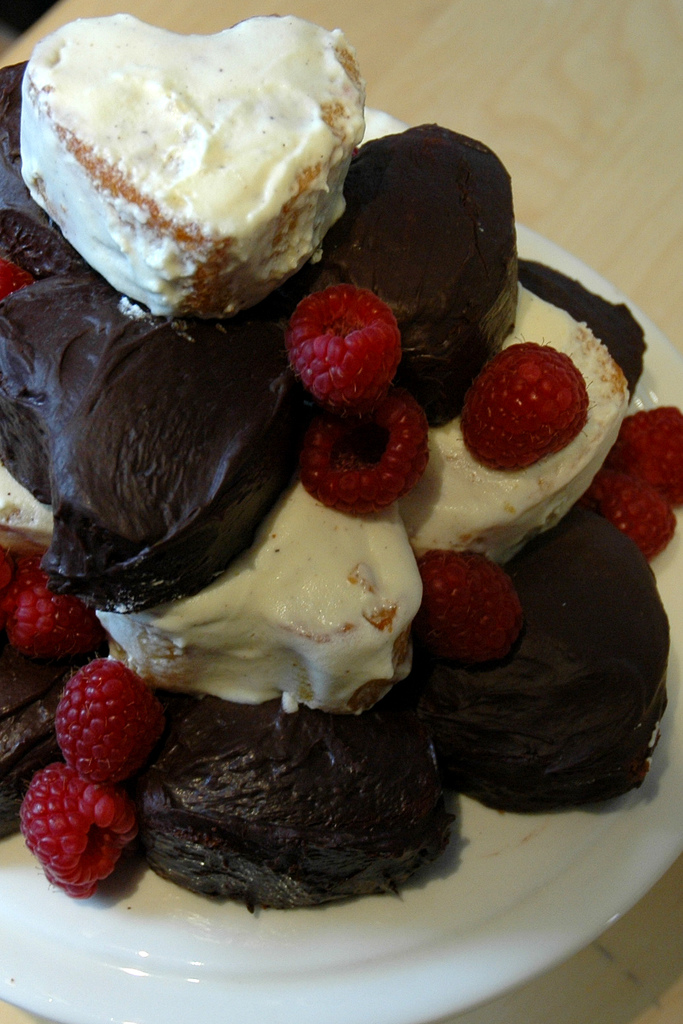 Over a dozen hearts frosted in vanilla and chocolate form the base for a cascade of fresh red raspberries in this quirky, unconventional wedding cake! We just want to take a swipe of that chocolate frosting!
Read More