wedding cakes with orchids
0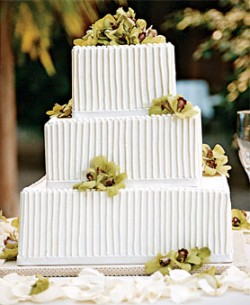 As much as I love the trend of colorful cakes that are anything but traditional, sometimes I like to go back to the basics and find a lovely white wedding cake with minimal embellishments.
Today, that is this white wedding cake adorned with fresh orchids.
What I love most about this cake is the simplicity of the design. Read More
2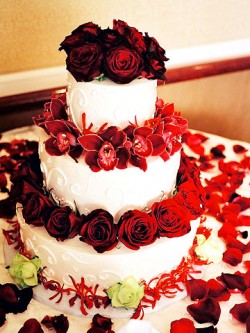 There's just something about dark red roses that I love.
They're dramatic. And beautiful. And they're the perfect flower to represent all things love.
They're also a perfect flower to adorn a lovely white wedding cake, adding both beauty and drama to the cake.
And when you add in some deep red orchids and green roses, you have an incredibly gorgeous cake. Read More
0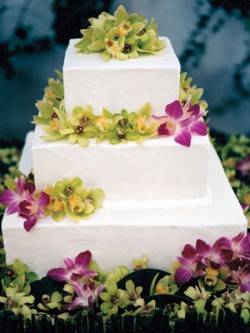 This week we're flashing back an entire decade to check out this lovely little cake from 2003.
When actress Elizabeth Banks married her beau Max Handleman at the Greystone Mansion in Beverly Hills they reportedly read love letters from their first year of dating rather than reciting vows.
Now if that isn't romantic enough, one look at their simple yet beautiful wedding cake and you know this was a spectacular affair. Read More