wedding cakes with real flowers
0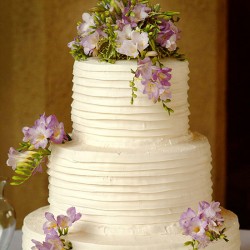 Sometimes all it takes to make a cake stunning is a simple design and some fresh flowers.
Take this cake for example – the icing is simple and the only embellishment is fresh flowers. That's it.
And it doesn't need anything else to make it look spectacular. Read More
0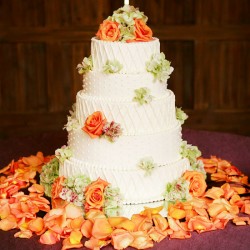 Fresh flowers are one of my favorite embellishments on a wedding cake.
I love the simplicity of using flowers or greens on a cake because there's no need to anything else to the cake. And, there are so many ways you (or your baker) can incorporate the flowers into the cake's design. Read More
0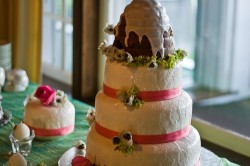 Did you know that beehives often symbolize industry, harmony, and order?  Well, if that be so, then we think using a beehive as a symbol for marriage is to get off on exactly the right foot.  After all, marriage takes work, and harmony makes it all the better, yes?
Paige and Justin, our bride and groom whose Read More