wonky wedding cakes
0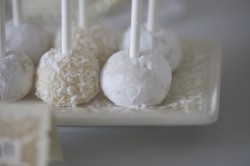 Greetings, Cake Lovers and Seekers of Pretty and *sigh* Moments!
What have you been up to this week?  I confess, I've had one foot in Fantasyworld (or rather, in the Happiest Place on Earth) and the other in the quagmire that is the last month of the school year.  Will it ever end?  I suppose that's counter Read More
0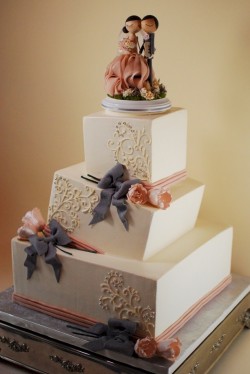 When the wonky wedding cake debuted in the nineties we were all taken aback with by its cuteness and whimsy. This style of  cake, which had asymmetrical layers and looked like something right out of Alice in Wonderland, defied gravity to stay upright.  It was a breath of fresh air.
Nowadays, we've seen lots of wonky cakes.  Some are well executed; some, not so much.  But when I saw this one by Jenniffer of Cup a Dee Cakes in Georgia, I really considered the genre redefined.
I had never seen a square wonky cake!  And this one's wonkiness Read More