coconut wedding cakes
0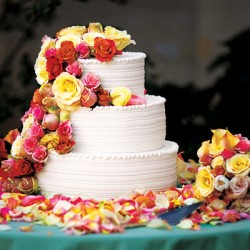 I was looking at celebrity wedding cakes this week and found so many over-the-top, 10-foot-tall creations that I just wanted something simply and pretty.
So when I saw this lovely and simple cake I knew I had to feature it.
This three-tiered cake was created for the wedding of actress Jaime King anddirector Kyle Newman in November 2007. The cake was a berry and coconut creation, with simple yet lovely white frosting. Read More
2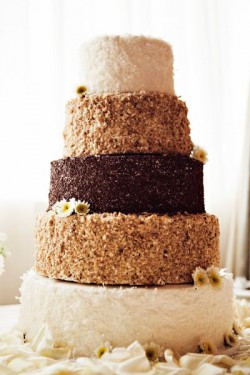 Don't you just want to grab a cup of coffee or a glass of ice cold milk and dig right into this baby?
Lots of cakes that we feature are all about the looks.  And so often, I almost can't imagine cutting into them because of the hours and hours of work they took to make.  But this cake invites you to get comfortable and cut a big ole' slab!
If I had to guess (and I do, since I know not who made the cake or what the flavors are) I would say that we have here layers of Read More