christmas weddings
0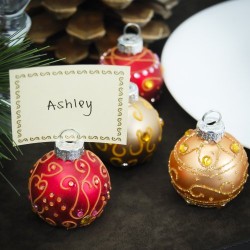 Christmas is just six days away so I just had to find a fun wedding favor with a holiday theme.
And really what's more festive than a Christmas ornament? OK, maybe cookies would be festive too, but I love these miniature ornaments!
If you happen to be planning a wedding for the holiday season next year it's never too early to start thinking about decor and favors and fun things like that. Read More
0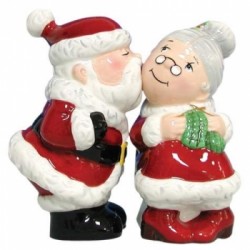 Merry Christmas from all of us here at A Wedding Cake Blog!
To spread a little more holiday cheer today I wanted to share with you this super cute cake topper featuring none other than Santa and Mrs. Claus!
You really can't get much cuter – or more festive – than this very merry cake topper. Read More
0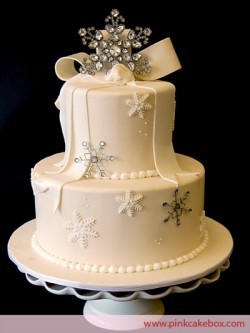 Early this week I featured this Holly Cake from The Pink Cake Box and I promised there would be more treats from The Pink Cake Box during CCW11!
I told you about a dream I had once.  For a winter wedding that included a white horse drawn carriage, (faux) fur muffs and shaw, and white gloves up to my elbows.  The problem with this dream December wedding?  South Carolina can be a little persnickety with the whole winter weather situation.  Like today.  It's 76 degrees.  Last Christmas it snowed.
Anyway, had I gotten to make my winter wonderland dream a reality, this Read More