diy wedding cupcakes
0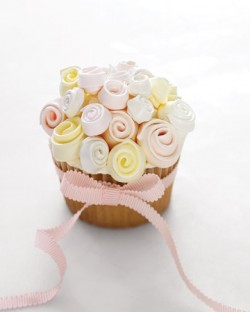 It's been a while since we featured any cupcakes, so I thought it was time to find a fun and festive wedding cupcake to share.
I have to say this bouquet-inspired cupcake is almost too pretty to eat. Almost.
The cupcake would be ideal at a smaller wedding reception, or even as an accompaniment to your full-size wedding cake. It would be a great wedding favor for your guests to take home too – packaged in "take home" containers. So cute. Read More
0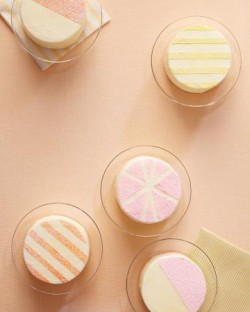 Oh Martha. Be still my heart you have done it again.
Of course Martha encourages you to bring out your Inner DIYer and try and make these bad boys yourself. If you are so inclined they are simple fondant or buttercream covered mini-cakes. Then the goddess of the frosting bag creates geometric patterns using colored sugar mixed with confectioner's sugar. Seriously, where is this colored sugar available for purchase? I want to use it on my Cheerios. You can do a variety of flavors, colors and designs on each cake. I also think Read More
0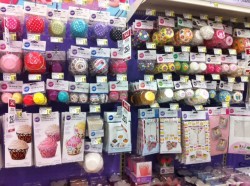 I've had this topic in my mind for months.  In fact when I began my research I wanted it to be my first feature that I did on A Wedding Cake Blog.  I am SUCH a Doing It Yourself kind of girl.  I love creating my own art for my home, making my own curtains or pillows instead of buying them.  Once I even tackled making a duvet cover (not as simple as it might seem).  I thought I would be ALL Read More