Large wedding cakes
1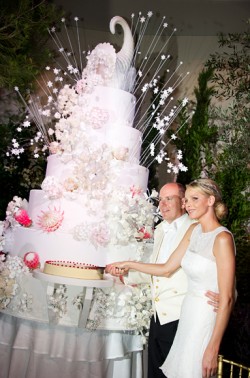 This week's installment of Flashback Friday has a royal twist to it, simply because when I saw this cake I was shocked at its sheer size and just had to share it with all of you.
Apparently when you're part of the royal family of Monaco – the second smallest country in the world at only 1.95 square kilometers in size (that's 0.75 square miles for us non-metric folk) – your wedding cake has to be enormous.
And when Prince Albert of Monaco wed his bride, the lovely Princess Charlene in July 2011 their cake was definitely the centerpiece of the reception. Read More
0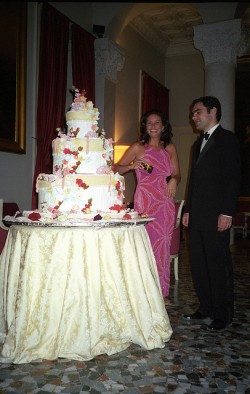 To begin…a couple of points about this cake.
So…I don't normally feature pictures that are obviously snapshots.  And I don't normally feature pictures that have people in them.  But I searched and searched for a not snapshot-y, non-peopled picture of this cake, and couldn't find one.  And this cake?  Must Be Featured.
Just look at it!  I have never, in all my days on this earth (and I won't tell you how many of those there are) seen a cake of this scale.  In it's own way, it's bigger than Duke and Duchess of Cambridge's cake, and that one was pretty large.  But the depth of the layer on this cake are truly astounding.  Really, I Read More
0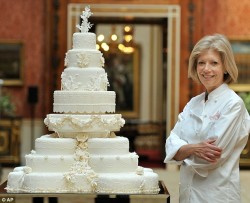 Fiona Cairns.
Duh.
Late Friday afternoon while I was still at work, my partner in crime all things Wedding Cake sends me a link with the picture of the most beautiful wedding cake I have ever seen.
The cake was eight tiers-tall, and Fiona Cairns and her team spent five weeks prepping for the event.  We already know the innards of the cake were traditional English fruit cake.  Seriously, I need to get to England and try some of this "fruit cake" because the only fruit cake I've ever had comes wrapped in red saran wrap at Christmastime and tastes like…well… Read More