modern wedding cake
0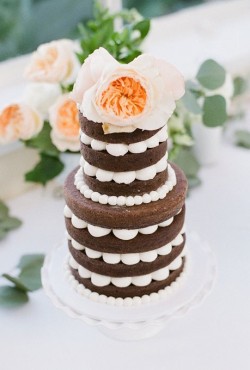 Happy New Year! As we head right into 2017, now is a perfect time to make a resolution to have a spectacular and unique wedding cake on your big day.
Take today's cake.
It's chocolate. And it's a naked cake. But look at the scalloped icing between the tiers. Good gravy that's gorgeous! Read More
0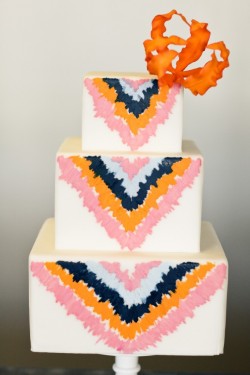 There is nothing simple or old fashioned about this modern and very colorful wedding cake.
And I think I kinda like that.
Sure, I'm normally a traditionalist when it comes to wedding cakes but there's something unique about this cake.
In order for this cake to "work" at your reception you'll need to have a modern color scheme and a modern vibe to the reception. Read More
0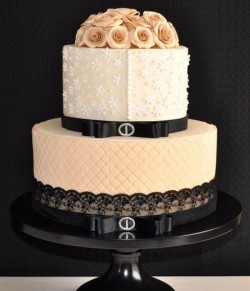 G'day mate! Today's cake comes to you all the way from Australia! No, I'm not there on vacation (although I really wish I were!) but Melania's Exquisite Cakes is located in Sydney and they are responsible for this gorgeous cake!
Vintage, Elegance, Gorgeous, Sexy, Romantic…these are all of the words that come to my mind when I think about this cake. I love how a cake can Read More