tiffany blue wedding cakes
0
Happy November, y'all!
Are they playing Christmas carols where you are?  Commercials featuring red and green?  Well…I don't mind so much.  No decorations will be going up for a month or so, and we've got Thanksgiving to look forward to, so we can keep it in check here pretty well.
If you're Read More
0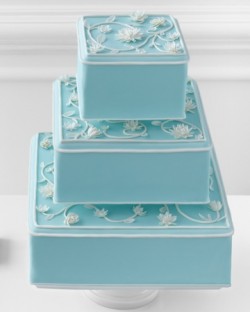 I love when old things are new again.
I remember when I was growing up that there was really no such thing as a stacked wedding cake.  It was the era of plastic columns and rigid structural work.  The first few times that I saw the rig that held cakes together, it was kind of like strolling "backstage" at Disney: the magic was gone.  The Mickey Head was off the guy, and he was Read More
1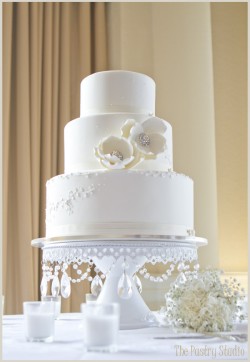 Once upon a time, two pastry chefs fell in love, decided to get married, and opted to spend more on the cake than her dress. (See that cake over there?  Made by the wonderful Sherri Meyers of The Pastry Studio in Daytona Beach?  She made my cake, too.  Alas.  Before the days of great digital photography.)
True story.  I know, because I was there.
What's my point, you ask?  Well, for some couples, a wedding cake is just another detail to cross off the mile-long to do list.  For these folks, having Aunt Bessie bake her famous sheet cake for free, or heading down to the local supermarket…well, that's fine.  (And Aunt Bessie may be Read More