traditional wedding cakes with flowers
0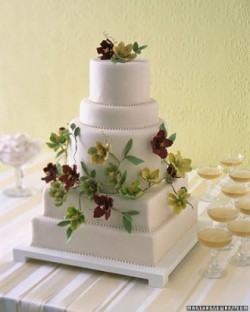 As much as I love seeing a wedding cake adorned with fresh flowers, there is something equally as gorgeous and elegant about sugar flowers.
Not only can sugar flower be beautiful but they're also edible – which is a win-win in my book.
This cake is both elegant and modern. I love that the bottom tiers are square while the top half of the cake features round tiers. It gives the cake just enough of an "edge" without being too over-the-top modern. Read More
0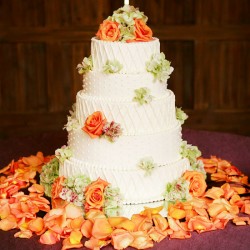 Fresh flowers are one of my favorite embellishments on a wedding cake.
I love the simplicity of using flowers or greens on a cake because there's no need to anything else to the cake. And, there are so many ways you (or your baker) can incorporate the flowers into the cake's design. Read More
0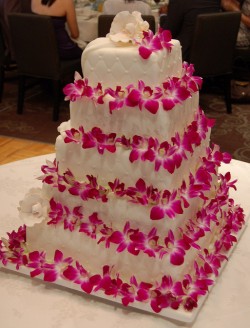 I have a friend from my childhood who married well. Like…her family went to Hawaii last month and are in Florida this week. Sure, they are both business trips for her husband's work…but color me jealous because I have to scrimp and save for end tables from Ikea. This is not to say she married for money because she didn't…she just got super lucky in the rich husband department.
Anyway, while looking through her family photos of their Hawaiian vacation I found myself longing for a glass of pineapple juice and a vase full of hibiscus flowers. Since that won't work we'll just post this lovely cake that Read More