wedding cakes with fruit
0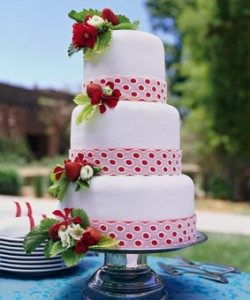 Happy (early) Valentine's Day!
Since we're all about celebrating love here at A Wedding Cake Blog, it seems like a perfect day to feature a red and white cake in honor of Valentine's Day.
This pretty cake features three tiers adorned with stark white icing, accented with red and white ribbon. I love the use of the ribbon to separate the tiers on this cake! Read More
0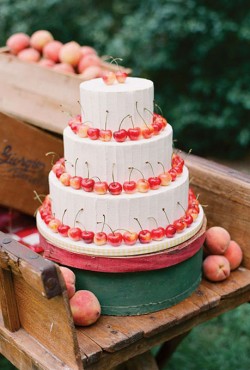 Sometimes it's nice to find a simple yet elegant wedding cake that would be perfect in any season.
Today's cake is just that kind of cake.
I love the simplicity of the three-tiered cake adorned with Rainier cherries.
It isn't fussy or over-the-top. It's just pretty. And sometimes that's all you need for a perfect wedding cake. Read More
0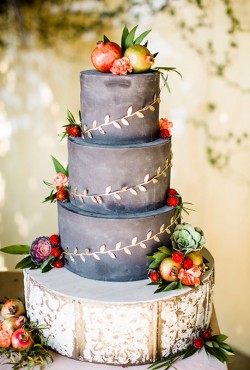 Fall and winter are the perfect time of year to think about a non-traditional wedding cake.
I'm talking about a cake that isn't topped with white icing – a dark wedding cake.
Today's cake would be the perfect late-fall or winter cake with its dark icing and fall fruit embellishments.
It's not often that you think about a dark color of icing for your wedding cake color but this cake would absolutely work if you have bright fall colors as part of your wedding color scheme. Read More