Disney Fairytale Weddings
0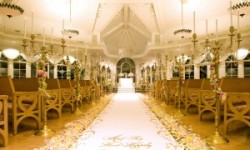 We may not have a monarchy in the States, but that never stopped us from having a wedding venue fit for a princess!  And to celebrate the upcoming Royal Wedding, Disney's Fairy Tale Weddings will host the very first official tweetup at the Walt Disney World Resort – in honor of Prince William's marriage to Kate Middleton!
Princess attire is required – but that can be anything from your wedding gown Read More
Other Posts You May Enjoy:
1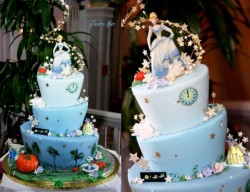 It's not secret. I love all things Disney. Sure this love has grown from countless trips to Disney World but it stems from one place.
Cinderella.
I remember the first time I saw the Disney version of Cinderella. It was the Christmas I was eight years old and it had just come out on VHS. I opened up the package and I was in love with the dark blue packaging and the princess in the sparkly dress on the cover. From that day on no other princess ever did it for me like Cinderella did.
When I went to prom..I wanted to look like Cinderella (only my dress was metallic purple..Oh the 90′s!) and when I got married there was Read More
Other Posts You May Enjoy:
2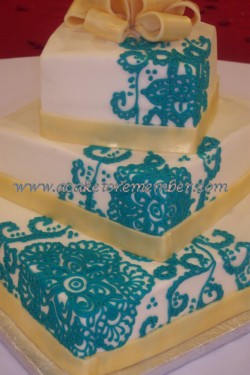 Welcome to A Wedding Cake Blog's first Sunday Round-Up ever!
Here, we plan to give you some interesting tidbits to snack on, as we review fun things that have happened in the world of wedding cakes this week.
If you know an awesome wedding blogger or bakery that you'd LOVE to see us feature on aWCB, please send us a comment!  We are ALL about making friends and learning what's new Read More
Other Posts You May Enjoy: