fall inspired weddings
0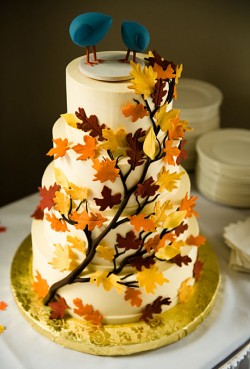 I think it's finally safe to say that fall is (really) in the air!
The air conditioning has been turned off for (hopefully) the last time until next spring, the stores are full of everything pumpkin, and the grass is covered in a carpet of brightly colored leaves.
Which brings us to this stunner of a fall wedding cake.
This cake is perfect for your fall wedding with its simple tiers and stark white icing accented by the single tree branch covered in fondant leaves.
I love the bright, vibrant fall colors of the edible leaves – the orange, yellow, and brown are just stunning and whimsical at the same time. Read More
0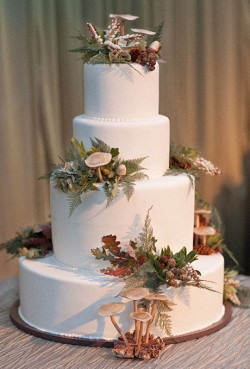 There's a distinct chill in the air and the leaves are finally changing, so in my mind it is officially fall.
Which means I'm going to start sharing some great fall-inspired wedding cakes and other goodies. I absolutely love fall weddings – maybe because I had one many moons ago – and there is so much you can do to spruce up your fall wedding day.
For example, you could have a beautiful cake like this woodland themed cake.
Look closely, those ARE mushrooms on a wedding cake. Read More
0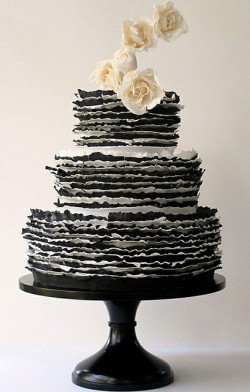 Happy…well…post 11.11.11!  Lame, I know.  But wasn't that crazy?  I mean, we've had 1.1.1, 2.2.2, 3.3.3, etc, etc,…but people really went crazy for 11.11.11, didn't they?  From movie premieres to weddings, it was crazy times this past Friday.  Heck, we're just glad to be that much closer to Turkey Day around here.
Still, beyond that freak snowstorm that pummeled the Northeast, it's turning out to be a lovely fall.  And as we're making our lists and checking them twice, we thought we'd pause to see what's going on in the world of wedding.  But before we get to all the lovely, Read More