fall color palettes
0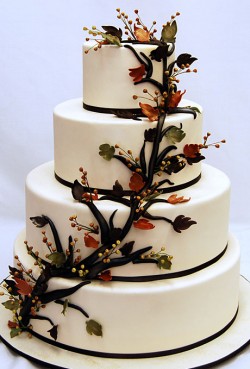 Here we are, a day before Thanksgiving and I wanted to find a cake that looked and felt like fall (despite the fact that it's probably snowing in certain parts of the country).
I think this cake hits the mark.
I love the elegance and simplicity of the colors on the cake against the very white icing.
This four-tier cake is decorated with brown ribbon in between each tier, adding a dramatic flair to the overall look. But what really makes it a "fall" wedding cake are the cascading leaves and berries. Read More
0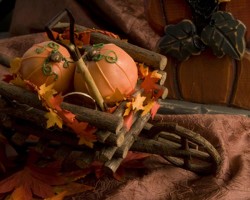 Today is the first full day of fall and I have to admit I'm completely obsessed with all things pumpkin right now.
\Maybe it's the chill in the air or the changing color of leaves, but if I could have a slice of pumpkin pie with a cup of pumpkin coffee all would be right with the world.
And then I thought how perfect pumpkins would be at a fall wedding! Read More
0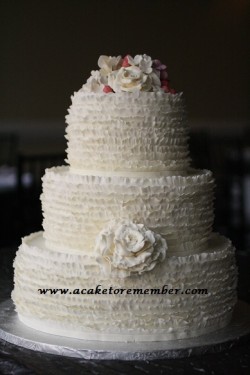 Happy Sunday, Everyone!
I hope this finds you happy, healthy, and counting your blessings, this Sunday before Thanksgiving.  And whether you are going Over the River and Through the Woods, or gathering at a friend's hip apartment with friends, my wish is that you find something to be truly grateful for this holiday season – love, laughter, plenty to eat, and so on and so forth.
But enough lecturing 😉 . We've found some lovely things around the interwebs this week, and we thought you'd like to see them, too.  So without Read More