unique cake toppers
0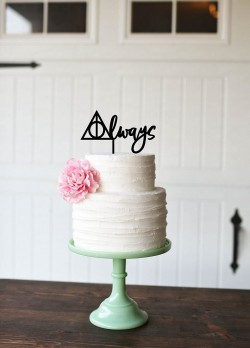 If you're a fan of all things Harry Potter then you know the significance of this Harry Potter-themed cake topper.
Not only does this super cool cake topper feature the "Deathly Hallows" (not creepy at all if you know their meaning) – the Invisibility Cloak, the Elder Wand, and the Resurrection Stone – but it also highlights one of the most surprising lines in the entire film!
So, if you and your love are true Potterheads this just might be the perfect cake topper for your Muggle wedding. 😉 Read More
2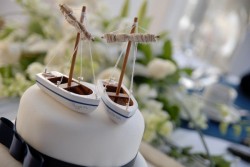 Isn't this sweet?
You know that my happy place is the ocean.  It's a good thing that I live in a state that's surrounded by saltwater on three sides, yes?
Well, even though I haven't formally cemented my list of 2012 New Year's Resolutions, floating around Read More
0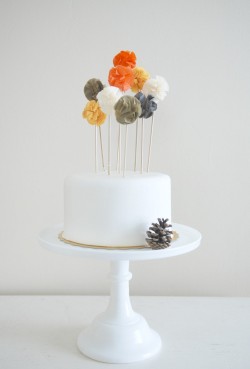 **I know I usually do Cake Topper Friday..but these Cake Poms kind of rock my face so hard that they had to be shown on a Thursday**
Cake Poms make me happy.  For real.
In particular these Cake Poms make me happy.  Perhaps this is from my days as a cheerleader and anything "pom" related makes me want to shake what my momma gave me to old school jams like Achy Break Heart and Down With O.P.P. Highly inappropriate for elementary school girls by the way.  These poms aren't Bulldog Green and White…but they could be if you wanted.  Made by Potter and Butler out of Portland, Oregon, these Read More