Celebrity Wedding Cakes
Is there anything more fun than catching up on the wedding of your favorite celebrities? We think so, too! Who baked it? What did it taste like? What hot trend are they following – or setting? We love to check out the cakes that celebrities commission to celebrate their big day, and we think you do, too. So, let's see them – the grand, the expensive, the over-the-top, the exquisite, the cutting edge. They are all here, ready for your enjoyment! Don't see a cake from your favorite celebrity's wedding? Let us know if you have one you would like to see. We would love to feature it. After all, we love cake. The prettier, the more grand – the better!
0
And so it continues.  The hot hotness of summer, I mean.
Vacation is over and school's looming up before us here (we go back August 15 in these parts.  Ugh.)  It's extremely hard to school supply shop when you'd rather be at the beach, yes?  Maybe someone needs to make some cute little plaid bikinis with matching cardigan cover ups.  And we can have apple tartlets in lieu of, well, you know.  So who's gonna make the kiddoes go back to school if Mama doesn't want to?
But I digress.
I have an AWESOME visit with my best friend coming up, and more wedding pretty Read More
0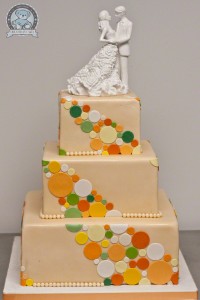 Hiya!
So…how are you keeping cool during this scorcher of a summer?  We're fanning and heading to the beach and drinking plenty of iced tea.  And while summer is scorching the rest of you, it's just plain ole' normal hot here in Florida.
But the heat hasn't stopped the deliciousness that is a summer full of weddings.  We've seen some Read More
2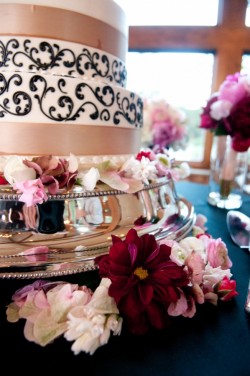 Ah, post vacation blues.  Don't you feel sorry for me?  Well, you should.  Here I sit, tanned and rested, with lots of pretty pictures (and not a few shopping bags.)  With a trip behind me, and not so much as a weekend getaway planned before me.  Sulk.  Sulk.  Sulk.
BUT – I do have friends coming – my very best friend, in fact.  I have visits to plan for, and new recipes to try – and, oh yes…I live 45 minutes from the beach.
Um, k.  Sulking over.
I do need to be honest with you, though.  I didn't think a whole lot about weddings during my week in paradise, so this round up might be a little on the Read More
0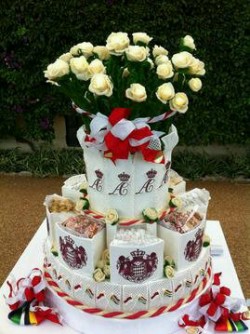 So it might not be the fairytale of William and Kate but I have to admit I love a good royal wedding.
On Saturday, Prince Albert II married Charlene Whittstock in a religious ceremony in Monaco.  The two had a civil ceremony on Friday, July 1.  Charlene Whittstock is a former Olympian.  She competed for South Africa in the 4 x 100 meter medley and her team placed fifth.  I probably watched it because I am sort of an Olympic-a-holic.  There were several high profile guest such as Naomi Campbell and Karl Lagerfeld.  Other than his brief appearance on an episode of The Girls Next Door you probably recognize Prince Albert as Read More