sunflower wedding cakes
0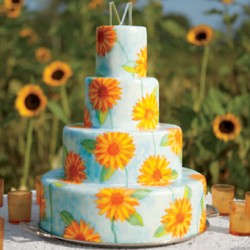 Sunflowers are my absolute favorite flower.
Sure, I love roses as much as the next person but sunflowers are just so darn happy. It makes them really hard to resist.
So imagine my surprise when I saw today's wedding cake – it's all sunflowers! Read More
0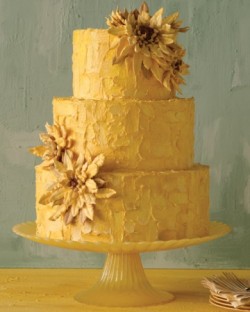 My favorite thing about fall – other than all things pumpkin flavored – are the stunning colors of the leaves in the trees.
I love the contrast of reds and oranges against a blue fall sky, but my favorite fall color is bright yellow.
Those yellow leaves seem like the last connection we have to the warmth of summer. They're also the color of my favorite flower – the always cheerful sunflower.
Which bring us to today's cake. It's a gorgeous three-tier cake and it's all yellow! Read More
0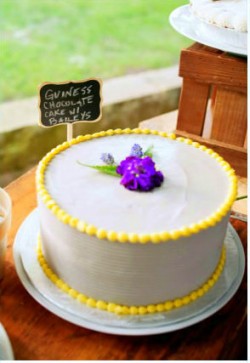 Happy Sunday!  I am soooo about to check out for a few days while my ab bestie is here visiting.  I can't wait!  It's been WAY too long.  But before I go get my beach on for the week (with a little Dark & Stormy action sprinkled in for giggles), I had to show you what I've been seeing this week.  Gosh, but it's been a pretty summer wedding-wise, with lots of homespun and lace.
But before we take our weekly peek at the interwebs, let's see what we've been up to right here at A Wedding Cake Blog.
On Monday, we featured the most DARLING Read More