cake pop wedding cakes
2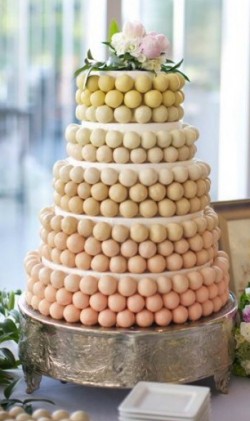 You know, we lurve cake around here in all its permutations…we've featured plenty of cupcakes, mini cakes, and cake pops right alongside beautiful and statuesque wedding cakes.
We do love the whole cake pop trend especially, however (tomorrow, my favorite will be cupcakes, or pie – pronounced /pah/ here in the South.  I'm fickle that way.)  But I digress.  Cake pops are darling and they are yummy, which makes them fabulous.
But how do you artfully display them, without reducing your swanky wedding reception to what Read More
Other Posts You May Enjoy:
1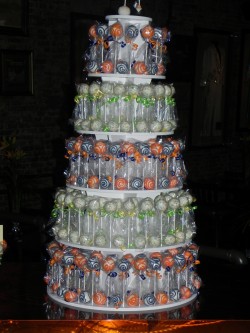 You know me.  You know that there is nothing I love more than 300 cake pops just waiting to be eaten.  I could only love it more if I was lucky enough to be one of the people who got to eat one of these cake pops.  Sadly…I was not.
This cake pop tower was (I am pretty sure) the highlight of a fall wedding in Nashville this year.  The bride and groom chose a navy and orange color scheme for their wedding.  Remind me later to talk about my love for all things navy as of late.  I feel a "Navy Cakes" post coming…hmm.  Anyway, the cake Read More
Other Posts You May Enjoy:
0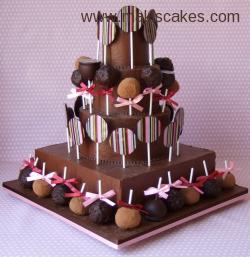 Oh. my. goodness.
To be fair I had another post planned for today from Maki's Cakes. While I was scrolling through the Cake Gallery I saw this one…stopped dead in my tracks…fainted, eventually recovered and decided to feature this one instead.
This is a four tiered cake that embraces the square/round combination.  I'm not usually a fan of the some-tiers-square-other-tiers-round kind of thing, but I actually love how the square flanks Read More
Other Posts You May Enjoy: