spring wedding cake
0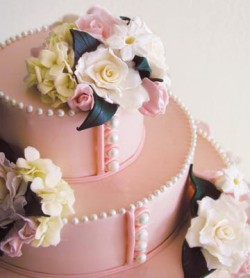 I love the idea of pink wedding cakes – especially in the springtime!
There are so many variations of the color pink – and so many ways to make the color pop on your cake. Read More
0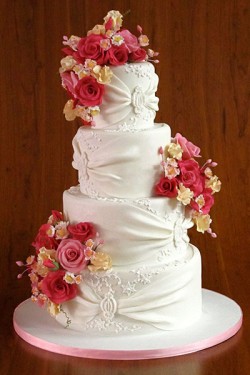 Spring is my favorite season thanks to all the lovely flowers that are blooming right now!
They're a welcome sight after several months of cold winter weather.
Today's wedding cake is the perfect springtime wedding cake thanks to the abundance of lovely pink roses.
I love the elegance of this cake too. Read More
0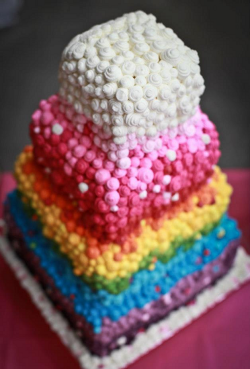 I saw a news report this week about a rare quadruple rainbow that was spotted over New York State. As a big fan of rainbows I thought that would be pretty cool to see.
And then I found this rainbow dot wedding cake and my week was made!
I love this wedding cake so very much. It's fun and whimsical and pretty much screams "spring!" in a refined way, of course. Read More