multiple wedding cakes
1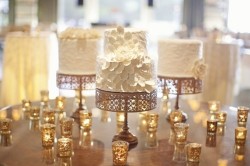 Today's feature has got to be one of my favorites so far! I mean, when I look at the picture it just takes my breath away.
One day down the road – when I take a walk down the aisle – I imagine something like this for my cake. The display is perfect in its Read More
0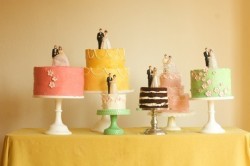 Um, why didn't this occur to any of us ever before?
With the rising popularity of multiple wedding cakes and sweets tables, well, why not multiple bride and groom sets?
I thought this idea was so cute as soon as I laid eyes on it.  I mean, c'mon, I cannot be Read More
0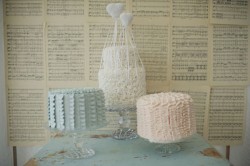 There are just so many things that are right about this picture that they had to be a part of Ruffle Week 2011.
Let's start with the three gorgeous ruffle cakes.  One in perhaps the lightest pink that I have ever seen.  The next in a gorgeous light blue.  The third (and best) cake is a Read More