bold color wedding cakes
0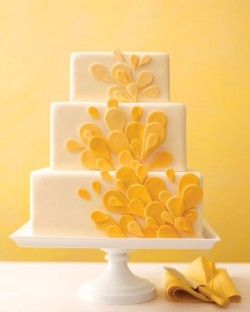 While we all know that crying at wedding is expected, your guests might not expect this tear drop cake.
This cake is so original and whimsical that it is going to leave you and your guests smiling all evening long.
I love the simplicity of the design. It's a gorgeous white fondant cake covered with more fondant "tear drops." Read More
1
Once upon a time, two pastry chefs fell in love, decided to get married, and opted to spend more on the cake than her dress. (See that cake over there?  Made by the wonderful Sherri Meyers of The Pastry Studio in Daytona Beach?  She made my cake, too.  Alas.  Before the days of great digital photography.)
True story.  I know, because I was there.
What's my point, you ask?  Well, for some couples, a wedding cake is just another detail to cross off the mile-long to do list.  For these folks, having Aunt Bessie bake her famous sheet cake for free, or heading down to the local supermarket…well, that's fine.  (And Aunt Bessie may be Read More
2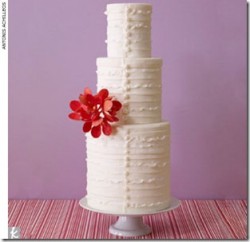 What a week for weddings it has been.  And to think – the season is just beginning!
The world watched Friday as Kate Middleton – now HRH The Duchess of Cambridge – married Prince William in a beautiful ceremony that was both modern and traditional all at once.  Christen and I tweeted and texted and Facebooked with our best girlfriends from all over, as we all enjoyed the elegant spectacle.
Now, we're sure to have Read More